Welcome to the
World of Longman's Nubians!!

Our endeavor to develop a herd of top quality registered
purebred Nubians began 44 years ago. Over the years
we have had excellent results in consistently breeding
Nubian dairy goats that perform well at shows and
also excel in milk production.
We started with superior foundation stock
which enabled us to create a
strong genetic pool for both beauty and milk.
Thanks to all of you who have purchased stock from
us throughout this past 44 years!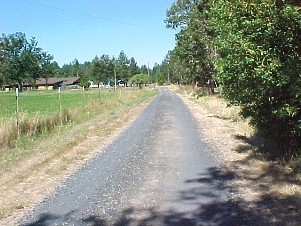 We are located in the southwestern part of Oregon in a
beautiful region of the Illinois River Valley.
Our farm is on 11 acres of meadow land with a year-round
creek flowing through it. Half the land is planted in
orchard grass and clover which is harvested twice a year,
and put into our barn to be fed
along with alfalfa hay which is trucked in from Klamath Falls.
Our home and goat facilities are on the other
half of the property - and that part has an abundance of
trees such as Oak, Madrone, Douglas Fir, Ponderosa Pine,
Colorado Blue Spruce, and Coastal Redwoods.
Needless to say the goats and our family love it here!
our online 2012 Kid Sales List.
We are
in the process of updating the entire website.

Please bear with us as we struggle with it!

If you have any questions, we would love to hear from you.

Longman's Nubians
P.O. Box 358
Cave Junction, OR 97523
(541) 592-3696
Betty & Sherry Longman
Last Updated 02/25/12 Visitors:44300+

|| Sales List || Udders || E-Mail || Photo Album ||
|| Nursery || For Sale || 2005 INBA Award ||

|| Cybergoats || NubianTalk ||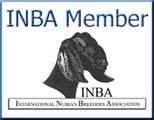 This RingSurf Nubian Dairy Goat Webring Website
is owned by Longman's Nubians.


[ Skip Next | Next 5 Sites | Random Site | List Sites ]
[ Previous 5 Sites | Skip Previous | Previous | Next ]